PE / Health and Social Care
PE
Curriculum Intent
In Physical Education we provide a curriculum that inspires all students to develop a love of physical activity and sport, whilst promoting healthy and active lifestyles. We aim to provide a diverse and extensive range of opportunities that cater to the interests and abilities of all learners with the overarching goal of creating physically literate and confident young people.
KS3 PE Learning Journey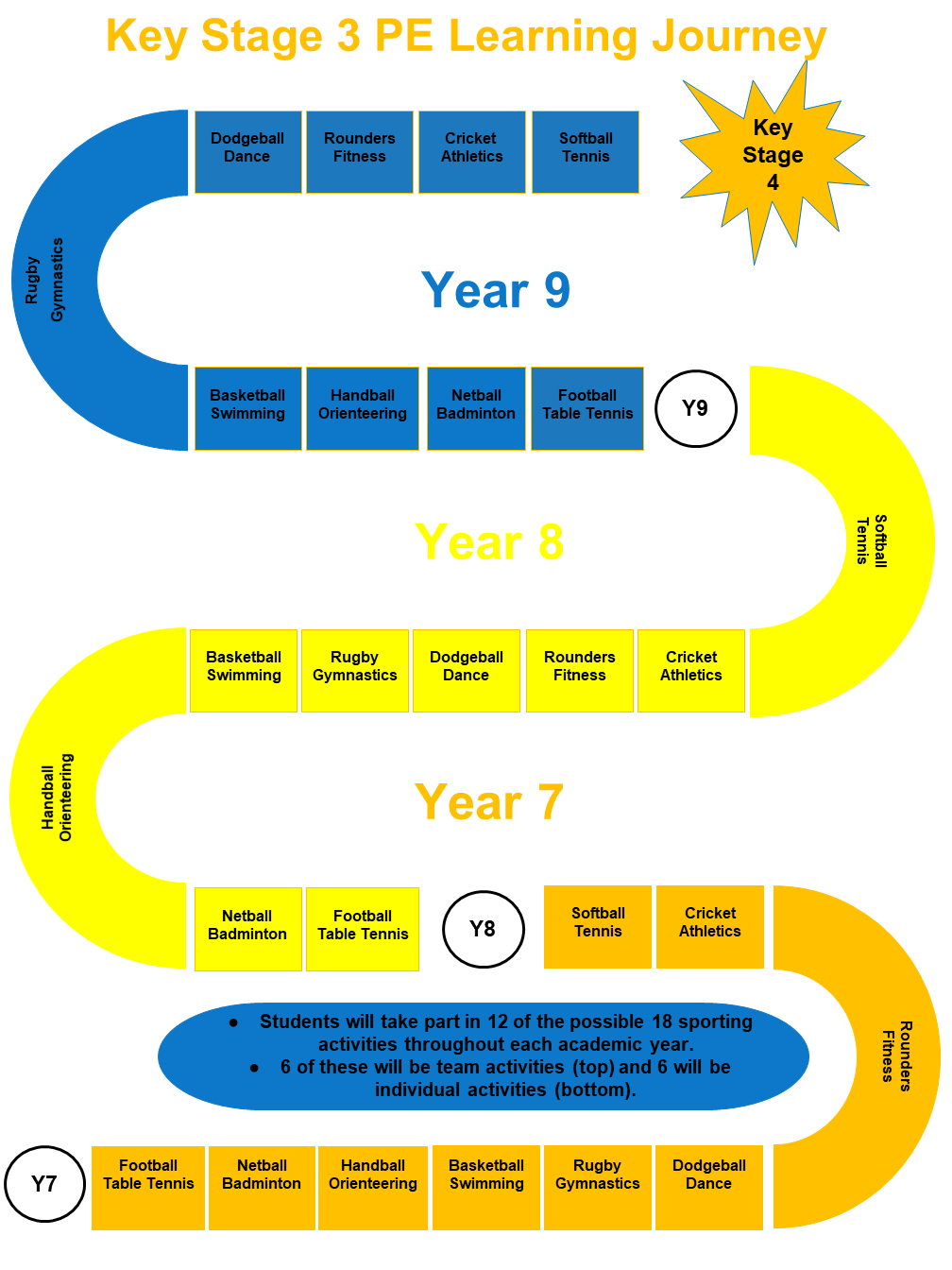 KS4 GCSE PE Learning Journey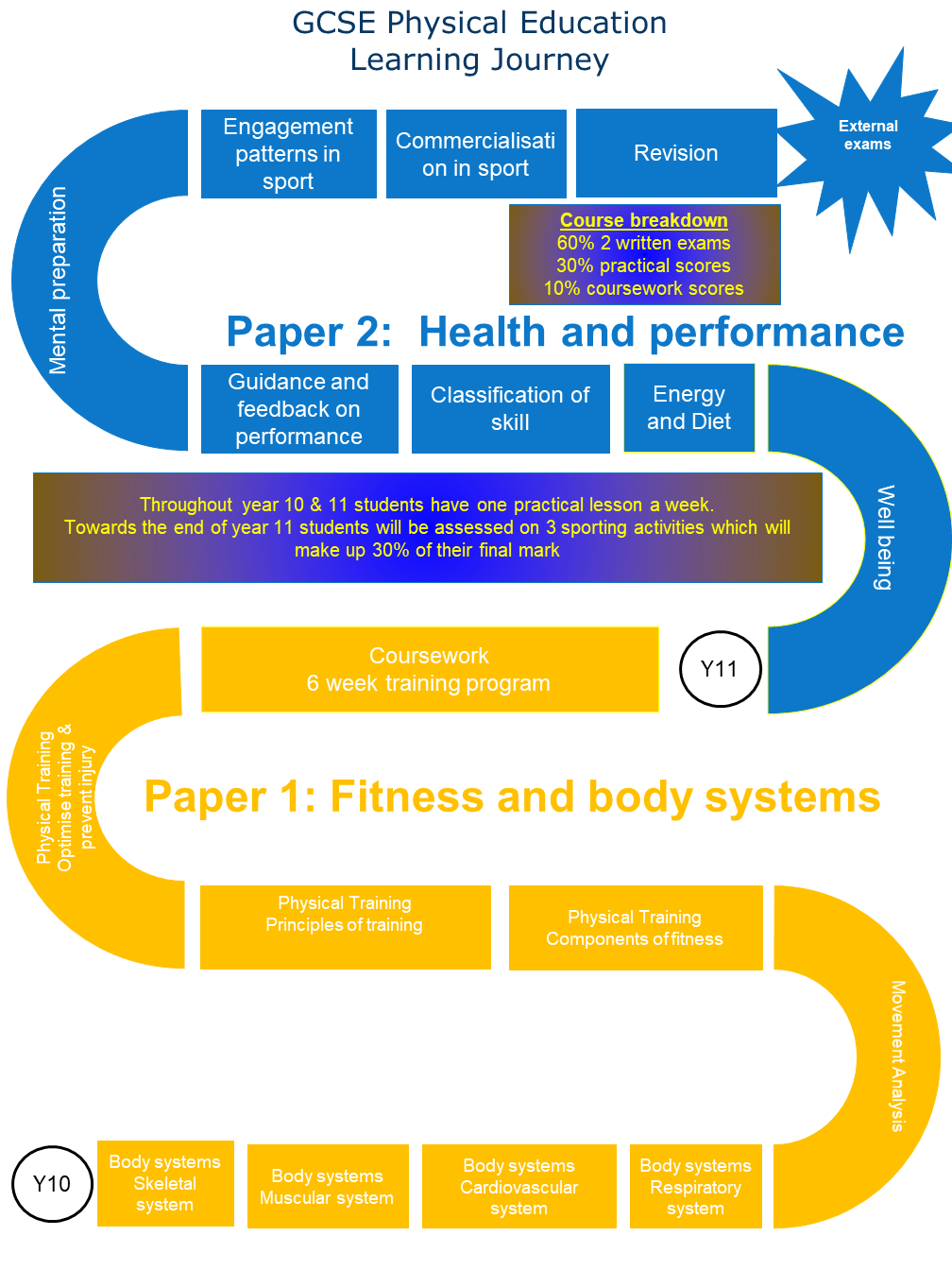 KS4 CNAT Sport Learning Journey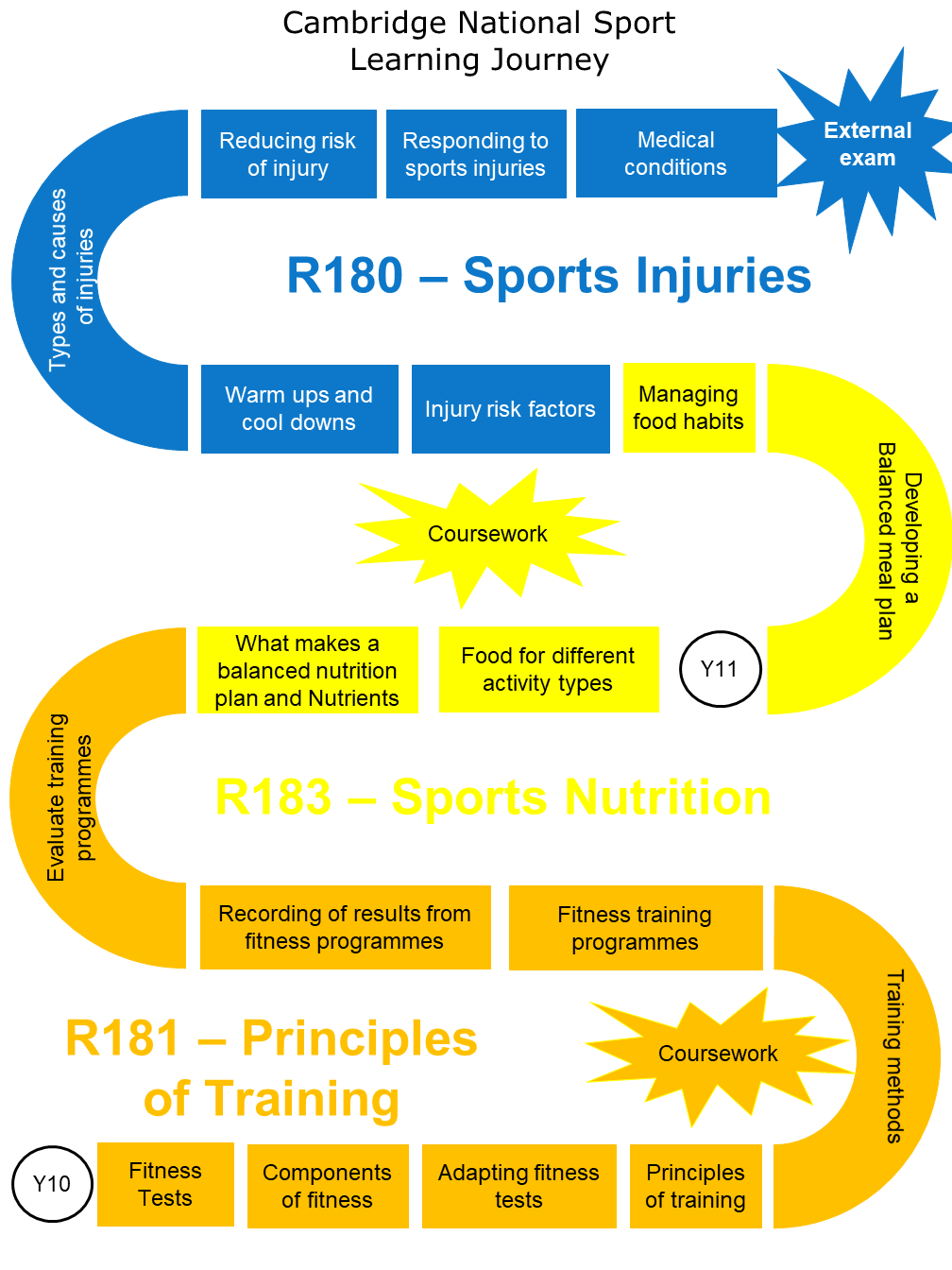 KS5 A Level PE Learning Journey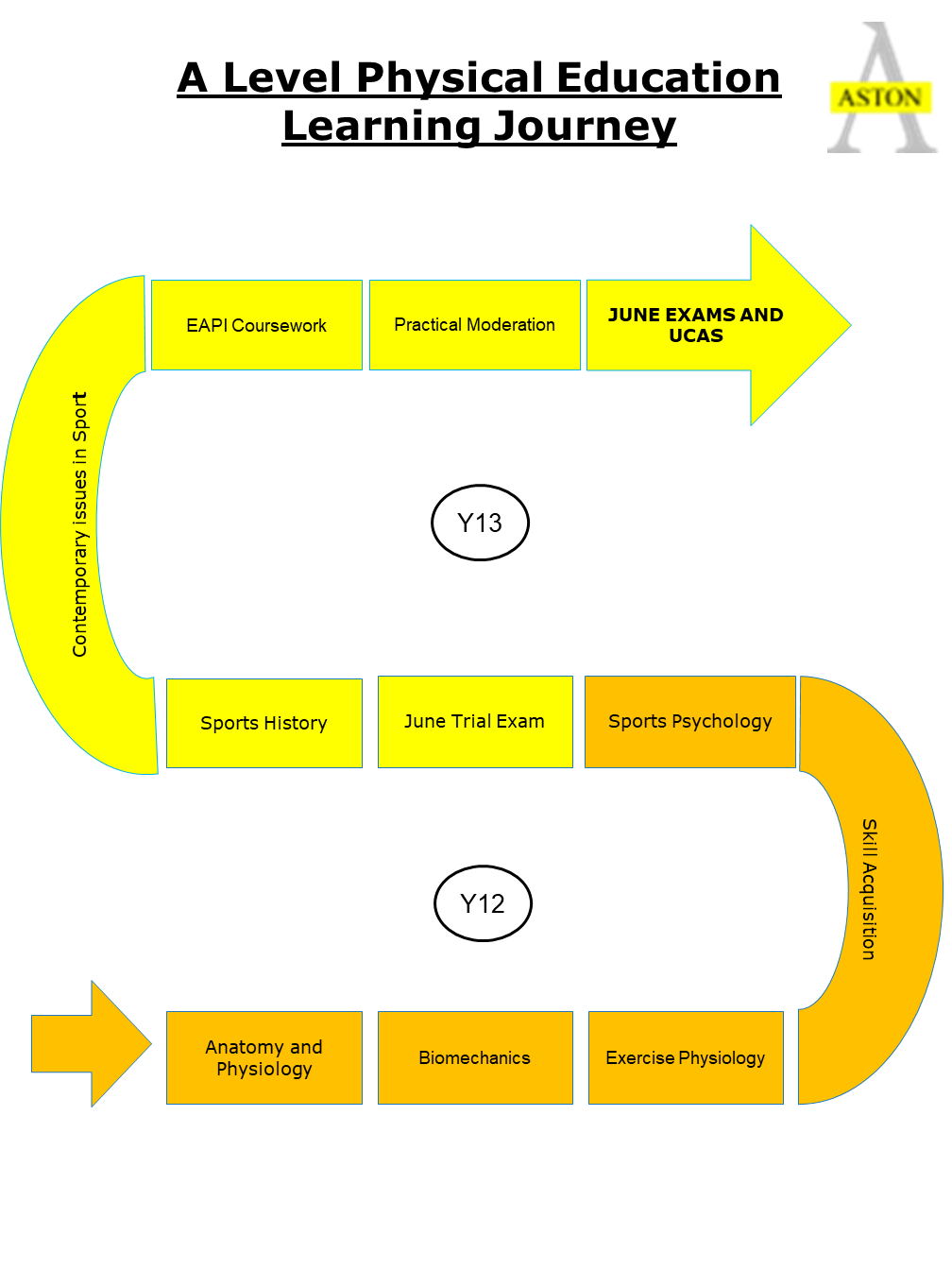 KS5 Sport Cambridge Technical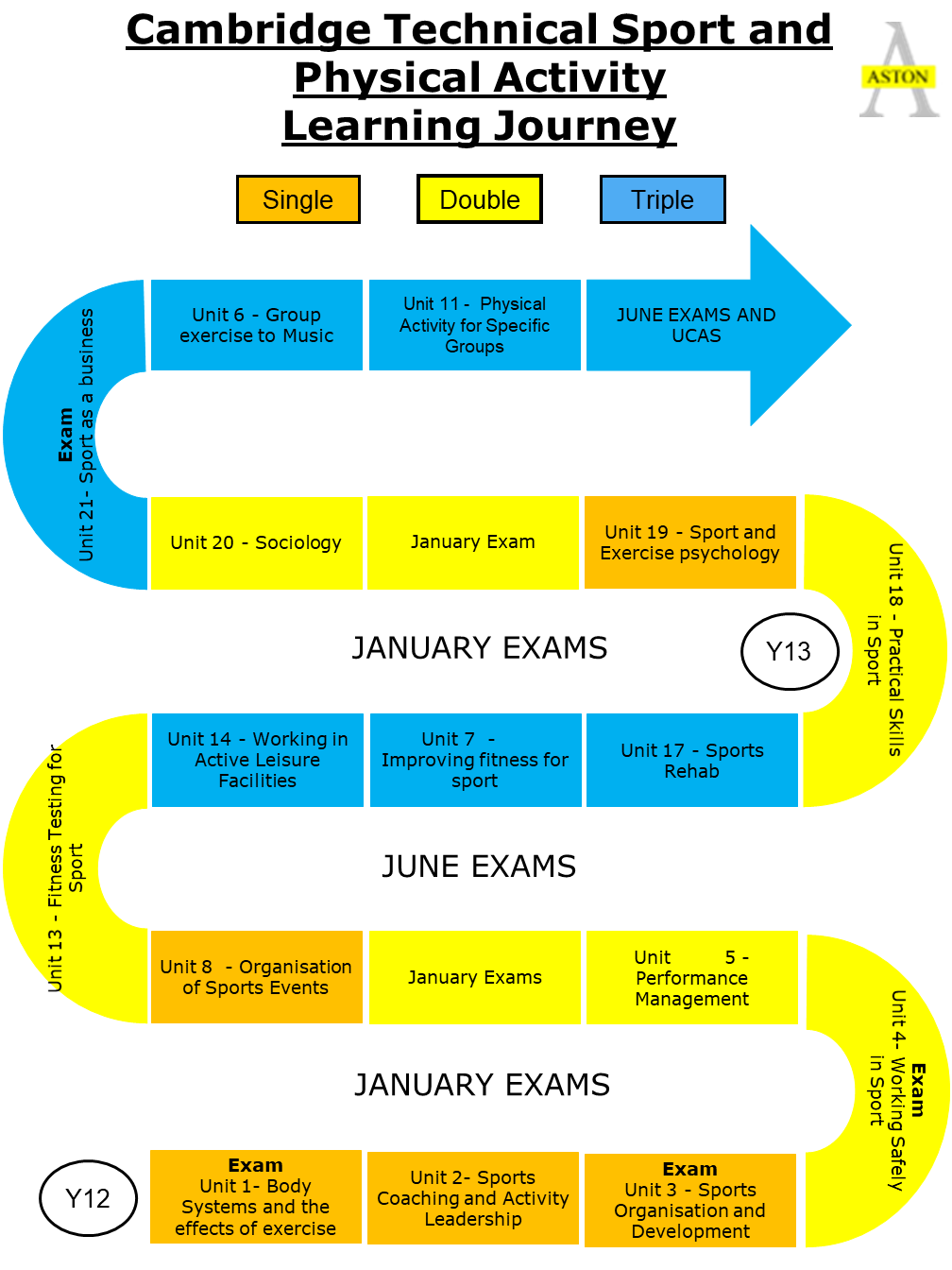 Health & Social Care
Curriculum Intent
Health and Social Care encourages students to develop knowledge of how to provide person-centred, high-quality care that meets the needs of all individuals. Emphasis is placed on students demonstrating resilience, respect and empathy whilst developing a love and passion for the subject. Opportunities will be given to work alongside and communicate with a variety of people in order to learn the skills necessary to form positive relationships. Research will be utilised so that students can enhance their knowledge of how healthy lifestyles can be achieved.
KS4 Health & Social Care Learning Journey
KS5 Health & Social Care Learning Journey