Extra Curricular
KS3 Book Club (every Thursday 3-4pm)
We spend half an hour doing a creative activity, followed by reading together - we're currently reading 'The Valley of Lost Secrets' by Lesley Parr.
KS3/4 Drama club (every Wednesday 3-4pm)
We play drama games, then students create their own performances using a stimulus given by me. They then choose if they want to perform.
This half term, 6 year 9 girls were chosen to represent Aston at the AMEY Challenge Cup, hosted at the National Highways Office in Nottingham, to mark International Women in Engineering Day.
The team were given a brief asking them to design a bridge to replace one that had recently collapsed, in their assigned roles of project manager, design manager, construction manager, commercial manager, and health and safety and environmental managers, which they assigned themselves. Working as a team, the girls designed and built a model of their chosen bridge type, budgeted for materials to build their bridge, surveys to account for protected species at the build site, and carbon offset measures to make their project carbon neutral.
The Aston team then planned and delivered a detailed and clear presentation to a board of experts, justifying all the choices they made through the process.
Massive well done to the Aston team!
---
This year, some of our top mathematicians have sat the Junior, Intermediate and Senior UKMT Maths Challenge. This is an invite-only competition, we are incredibly proud of all who took part, and we had some phenomenal results!
In the Junior Maths Challenge (Y7 and Y8), 30 students achieved a Bronze Award, 16 students achieved a Silver Award, and Frankie Birkwood (Y7), Macey Hewett (Y7), Liam North (Y8) and Shreyas Samanta (Y8) achieved Gold! Frankie and Shreyas also qualified to the next round of the competition where they excelled yet again!
In the Intermediate Maths Challenge (Y9 and Y10), 17 students achieved a Bronze Award, 5 students achieved a Silver Award, and Josh Burghes (Y10) achieved Gold!
In the Senior Maths Challenge (Y12 and Y13), 6 students achieved a Bronze Award, and 5 achieved a Silver Award. Joint best in school were Thomas Moss (Y13) and Ryan Leather (Y13).
An enormous well done to all students involved.
Aston Maths Department
Brass/Wind band (every Tuesday lunchtime)
We rehearse every Tuesday lunchtime (currently) playing through pieces for upcoming performances (usually around Christmas and summer). We also rehearse pieces on occasion to perform with the Singing group run by Ms Perry. Any players are welcome of any ability (staff or student) and you can usually be sure of a warm welcome and lots of help and support.
We provide an inclusive, safe space for students to be themselves. The activities are often student-led for whatever makes them feel happy, comfortable, and heard in that week. It is a space where you can share your thoughts, ideas, and experiences of being part of the LGBTQ+ community (or an ally!), or a time where you can talk about your passions, hobbies, or interests. Everyone is welcome.
At Aston Academy, we believe that reading is a foundational building block to children's success. Aston Academy's Humanities library is a fantastic new addition to our already inspiring department. Stocked full of numerous books on topics ranging from The Natural History of the British Isles to Arms and Armour of the Medieval Knight, students can borrow these at their interest to further develop their knowledge and understanding of the incredible world around them.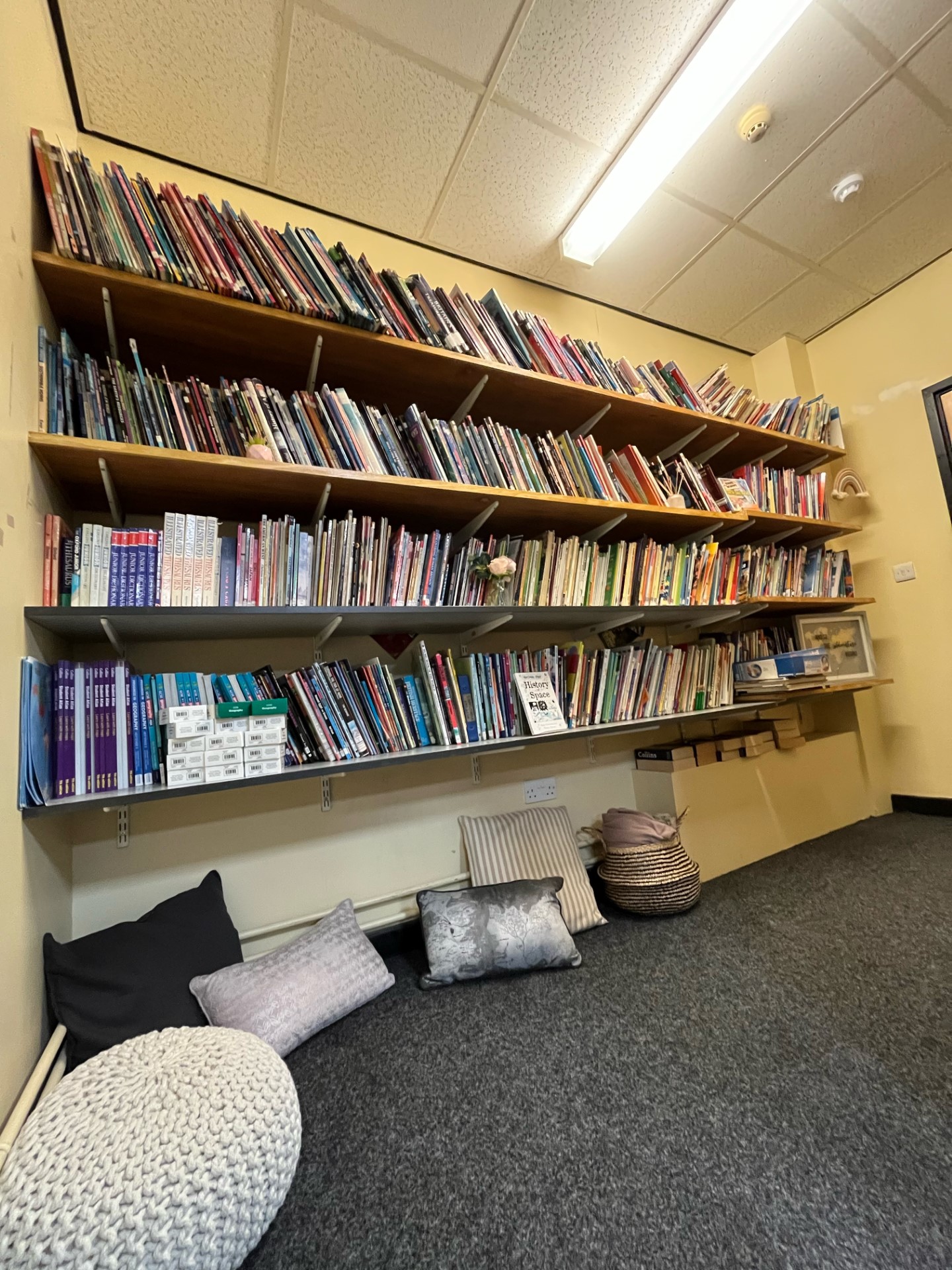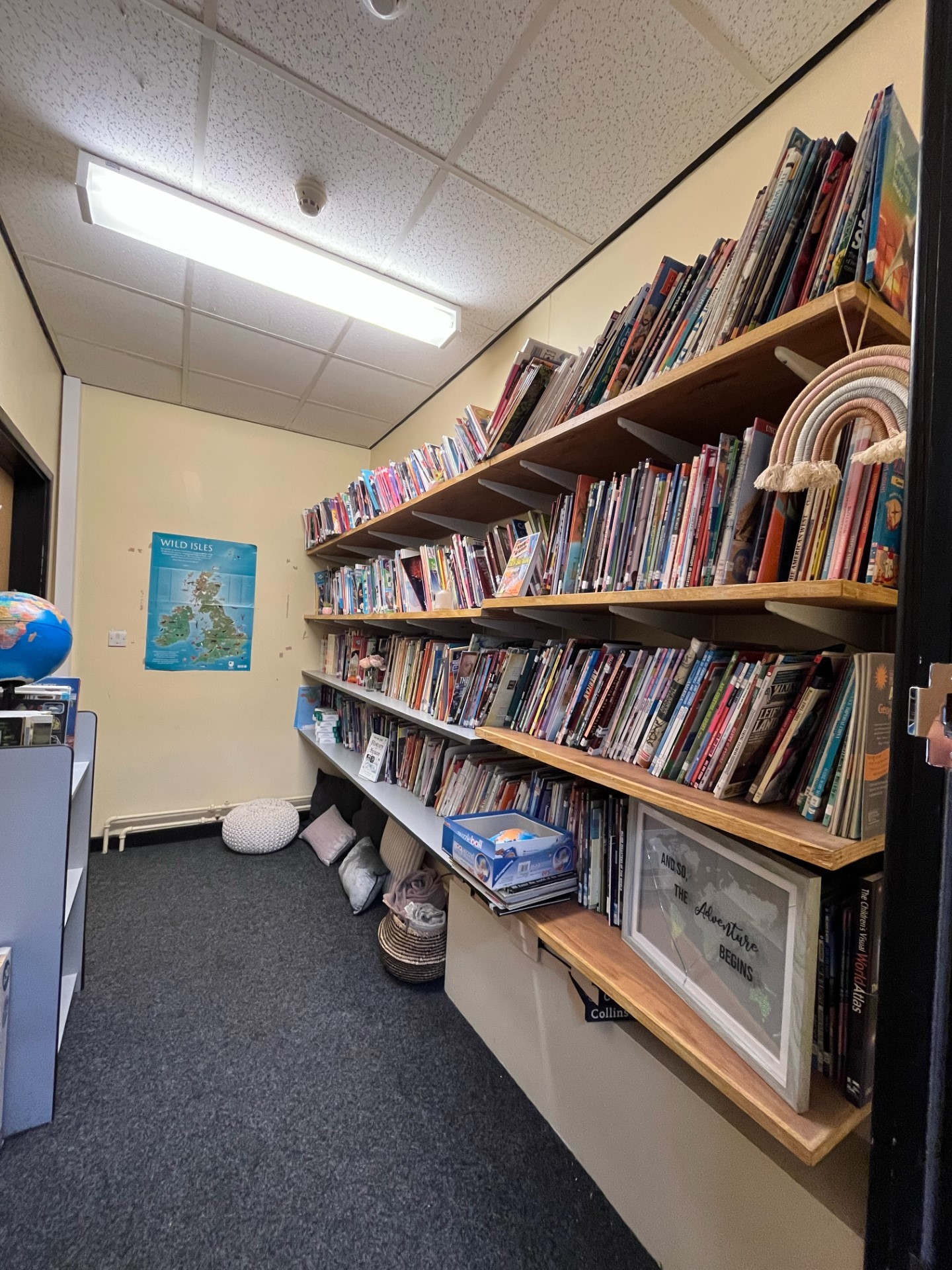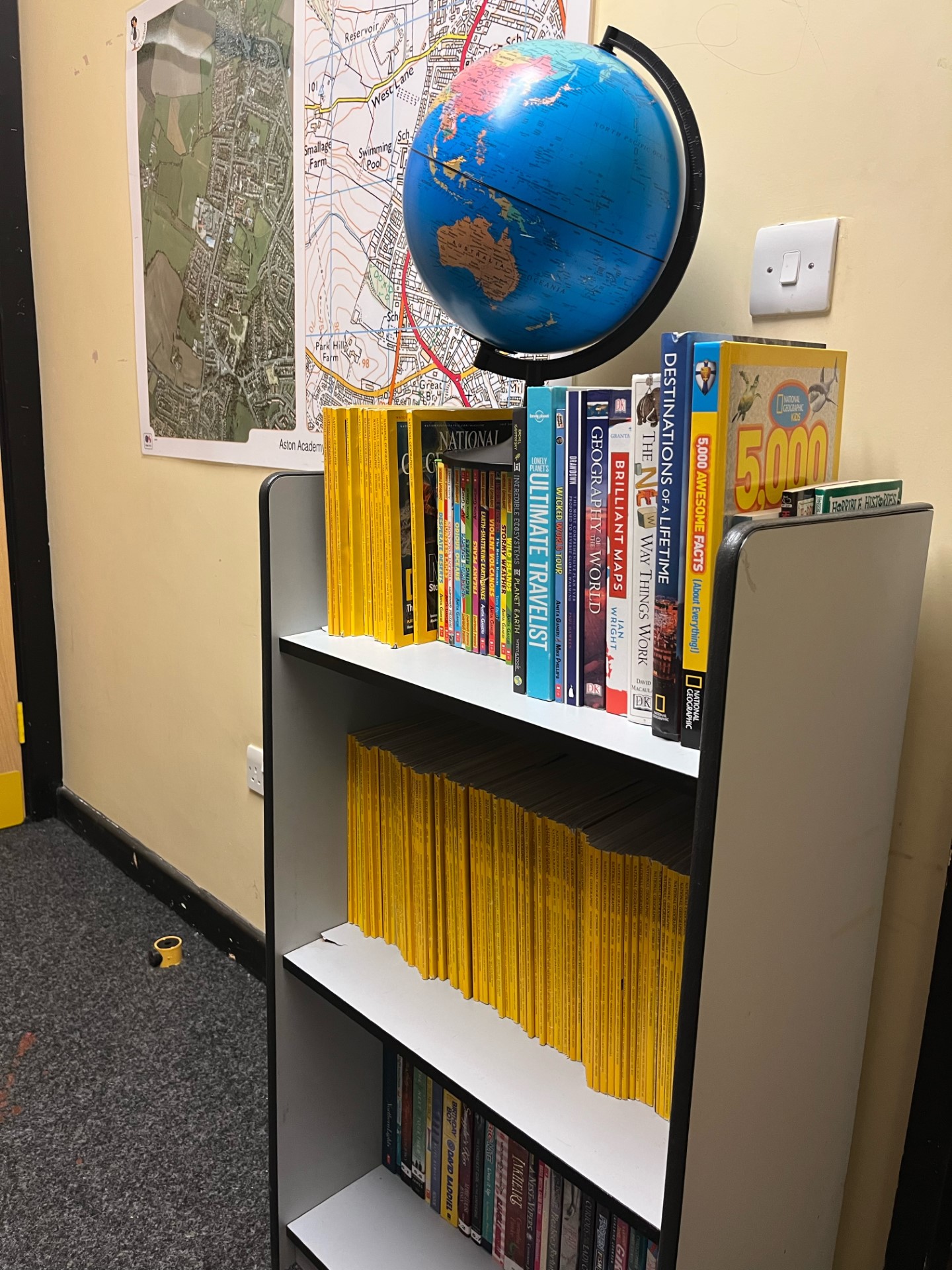 Humanities Super Curricular
Y7 Geography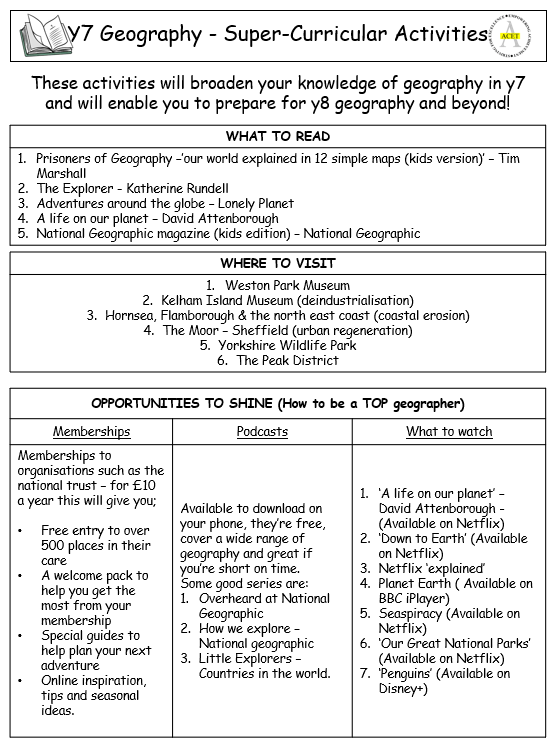 Y8 Geography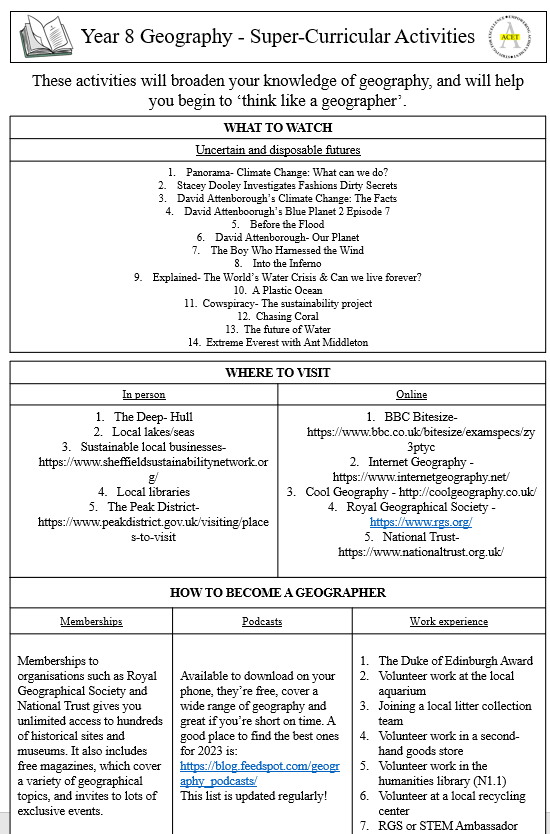 Y9 Geography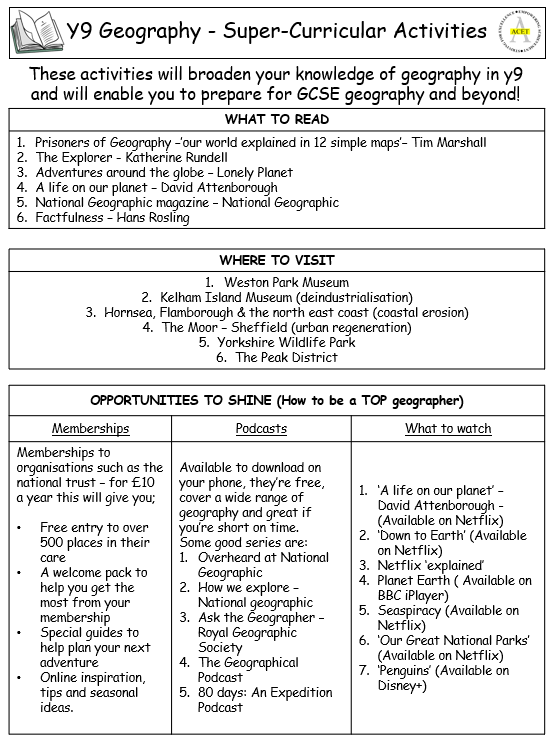 GCSE Geography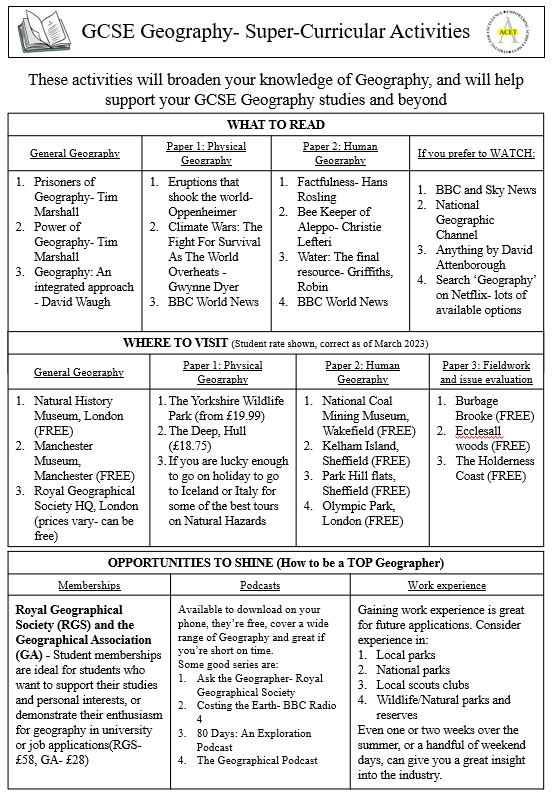 Y7 History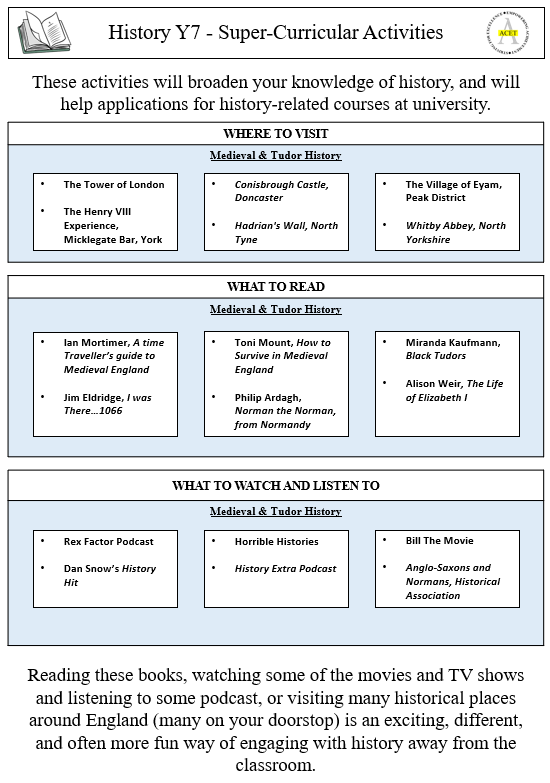 Y8 History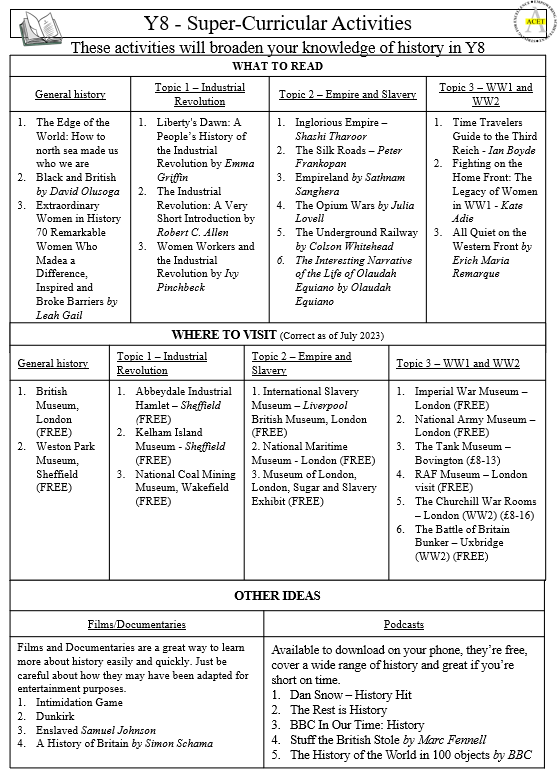 Y9 History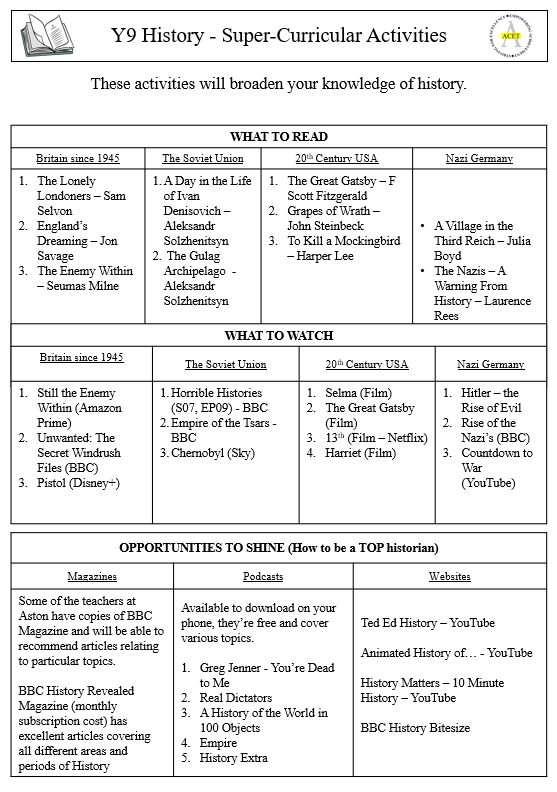 GCSE History